UND Flute Studio
The Flute Studio at the University of North Dakota offers a comprehensive, student-centric education to reach your full potential as a flutist and to attain your goals as a musician.
In addition to personalized individual instruction and weekly flute studio classes, students have diverse opportunities to perform in award-winning large ensembles, various chamber ensembles, and as soloists.
Flute at UND
Benefits of a Flute Degree at UND
Undergraduate scholarships, graduate assistantships, and graduate tuition waivers.
Weekly lessons and studio classes with Dr. Bost.
Chamber music coaching and performance in the NorthboUND Quartet and the UND Flute Ensemble.
Specialized instruction in flute performance, pedagogy, and literature that is tailored toward your major and your personal goals.
A comprehensive approach to prepare students for the diverse demands of a career in music.
Solo and ensemble performance opportunities on and off campus.
Access to the Music Department's high-quality piccolos (Burkart Pro, Burkart Resona, Zentner, and Roy Seaman), Trevor James black nickel alto flute, Pearl bass flute, and new baroque flute.
Recitals, masterclasses, and workshops with world-renowned guest artists.
Meaningful connections with the community through outreach events.
Leadership opportunities in the Flute Alliance of UND (an official student organization).
The Flute Alliance of the University of North Dakota
The Flute Alliance is an official student organization. This collective of flute players shares in their common interests to encourage proficiency in the arts and enhance members' education through a culturally diverse and historically relevant set of skills and knowledge.
President: Katie Cermak
Secretary: Ren Crowder
Treasurer: Alexandra Funk
Advisor: Dr. Lisa Bost-Sandberg
Performance Opportunities
UND Ensembles
Wind Ensemble
University Band
Chamber Orchestra
NorthboUND Flute Quartet
UND Flute Ensemble
Mixed chamber ensembles
New music ensembles
Musical pit ensembles
Jazz bands
Pride of the North Marching Band
Solo Performance Opportunities
Flute Studio classes
Student Showcases
UND Flute Studio Recitals
Solo recitals
Community Events/Outreach Concerts
Guest Artists
Concerts, Masterclasses, and Workshops with Guests Artists
Kelly Mollnow Wilson - September 2022 (via Zoom)
Claudia Anderson - January 2022
Daniel Shineberg - November 2021
Jonathan Borja - April 2021 (via Zoom)
Leonard Garrison - February 2021 (via Zoom)
Erik Swanson, master repair technician - November 2020 (via zoom)
Sophia Tegart - October 2020 (via Zoom)
Nicole Riner - October 2020 (via Zoom)
Paula Gudmundson - November 2019
Valerie Coleman - October 2019
Hannah Porter Occeña - March 2019
Debora Harris - November 2018, January 2021 (via Zoom)
Robert Dick - April 2018
Danilo Mezzadri - March 2018
Rachel Haug Root - March 2017, February 2020
Would you like to learn more about the UND Flute Studio and Music Department?
Please don't hesitate to contact us. We are happy to help!
Instructor of Flute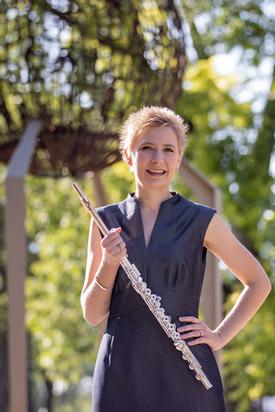 Teaching Assistant Professor, Flute
Specialties: Flute, Composition, New Music, Arts Entrepreneurship
701.777.2830
Hughes Fine Arts Center Room 268
Grand Forks ND 58202-7125
Undergraduate Advisor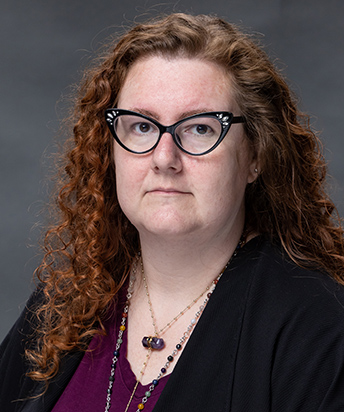 701.317.4049
McCannel Hall Room 280
Grand Forks ND 58202-7143
Tours
Contact Dr. Bost to coordinate a UND Music Department visit. Depending on the schedule, this visit may be able to include a lesson with Dr. Bost, a UND Music tour, and sitting in a music class or ensemble rehearsal.
Lessons with Dr. Bost
Dr. Bost is happy to offer a lesson to all prospective students. Send her an email to schedule it – she can meet you either in person or via Zoom!
Are you ready to apply to UND?
Take the next step and complete your application!
Audition for a music scholarship.
Graduate Students
All graduate applicants are encouraged to apply for Graduate Assistantships.
Schedule a graduate audition by contacting Dr. Bost.
After Being Accepted